The concept of SEO (Search Engine Optimization) can get pretty confusing. At its simplest, SEO is how your site and your site's content gets posted on a search list in a search engine. Ideally, you would want your page or site to be in a top search result when someone is searching for something that is relevant to your business. The higher ranked your page is, the more visibility you will gain thus, creating more sales and leads for your business. There is a lot of strategy used in making sure your site contains the necessary components that help your pages rank higher in search results, and this is where things can get complex if you are not well-versed in search engine optimization.
Today, we are focusing on the differences and importances of SEO and local SEO. The main difference between these two is that local SEO contains an actual geographical component. Most small businesses, especially ones with a physical location will want to rank high in the local SEO searches. If you own a cupcake shop, you want to make sure that a potential customer who is searching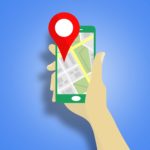 online for a cupcakes in your area can easily find your shop in the top searches. On the other hand, someone searching for cupcakes may want to yield cupcake recipes which would then produce regular SEO search results because cupcake recipes are not dependent on a location.
Building relevance around your business with different indicators like keywords, titles, and links is very important. Google and other search engines just want to deliver the best related search results that they can, and to make sure that your business site is in the best position possible to be one of the results that Google delivers, you need to have SEO implemented. As mentioned, most small businesses that operate in a certain geographic region will benefit from optimizing their sites with local indicators.
To summarize, SEO revolves around a website, or in other words, a site that isn't related to a physical, brick and mortar location. Local SEO pertains to those businesses operating in certain geographical regions and is associated with their physical business locations. If you are a small business that operates in a specific locale, regular SEO can still drive traffic to your site through keywords, but employing local SEO best practices will drive much more relevant traffic to your business.
We know this can sound confusing… and isn't something that you want to spend your whole day thinking about! So, let our SEO experts take care of you right here in Kansas City! Contact us to get started today!